Don't worry! Feature Friday comes is to help!
This week we're bringing you a cool new feature to protect your account and some really cool ideas to juice up your account!

2- Step-Verification
Add an extra layer of security to your site! 2-step verification prevents unauthorized access to your account, even if someone has your password.
ModelCentro Help Center
Looking for great advice on how to grow your site? We put all the useful articles and tips on how to effectively use the ModelCentro Platform in one place -
http://help.modelcentro.com/
. Go check it out!е
Referral Program
Refer us to one of your friends and get 10% of the earnings!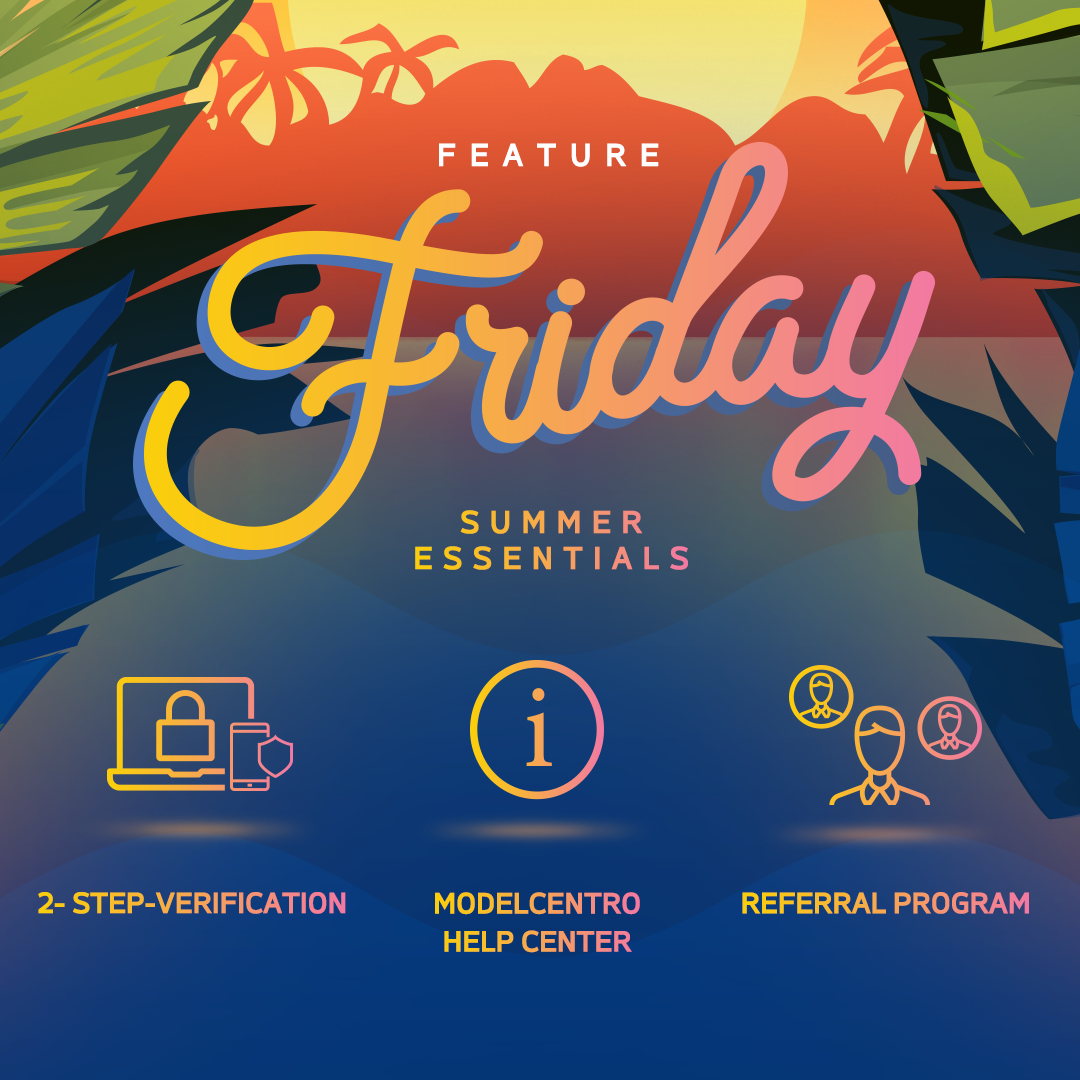 Tagged: