GET THAT LAMBO!!! How about a free Golden Ticket?
We promised we'd give you tons of ways to earn Golden Tickets, so here's another one…post the Lambo Giveaway to your story highlights!

Best part is, you don't even have to come up with a post, we've done all the legwork, so this is a super-easy way to grab some gold. Here's how to snag your free ticket:
1. Shoot us a DM on IG (https://www.instagram.com/fancentrotribe/) and tell us you want in — we'll send you a link to our Telegram group. That's where you'll find the story video.
2. Download the story video and highlight icon and post to your IG highlights.
3. Tell us it's up! Contact our support team via live chat or email support@fancentro.com with a screenshot of your story highlight and they'll hand over your promo code!
4. Head to your FC admin panel to redeem your code and grab your free ticket!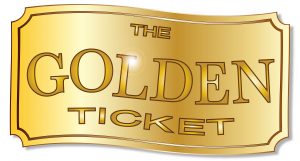 It's that easy! Not only will you earn some sweet, sweet gold, you'll also be sharing CRUCIAL info with your fans that will earn you even more tickets, not to mention $$$!
Tagged: