Feature Friday Feeling!
Don't forget the Fresh Tips this Friday!
Create Your Own Trailers!
Now you can create custom trailers of the videos for sale on your site! We've given you the option to disable 45 second previews and upload your own trailer!
Your Site, Your Rules!
It's YOUR website, and you get to decide if guests and members can download photo sets, videos, live shows, or unlocked content. Set the rules in the 'Settings' tab of your admin!
Protect your account!
Have you enabled 2-step verification yet? Protect your account with this all-new security feature!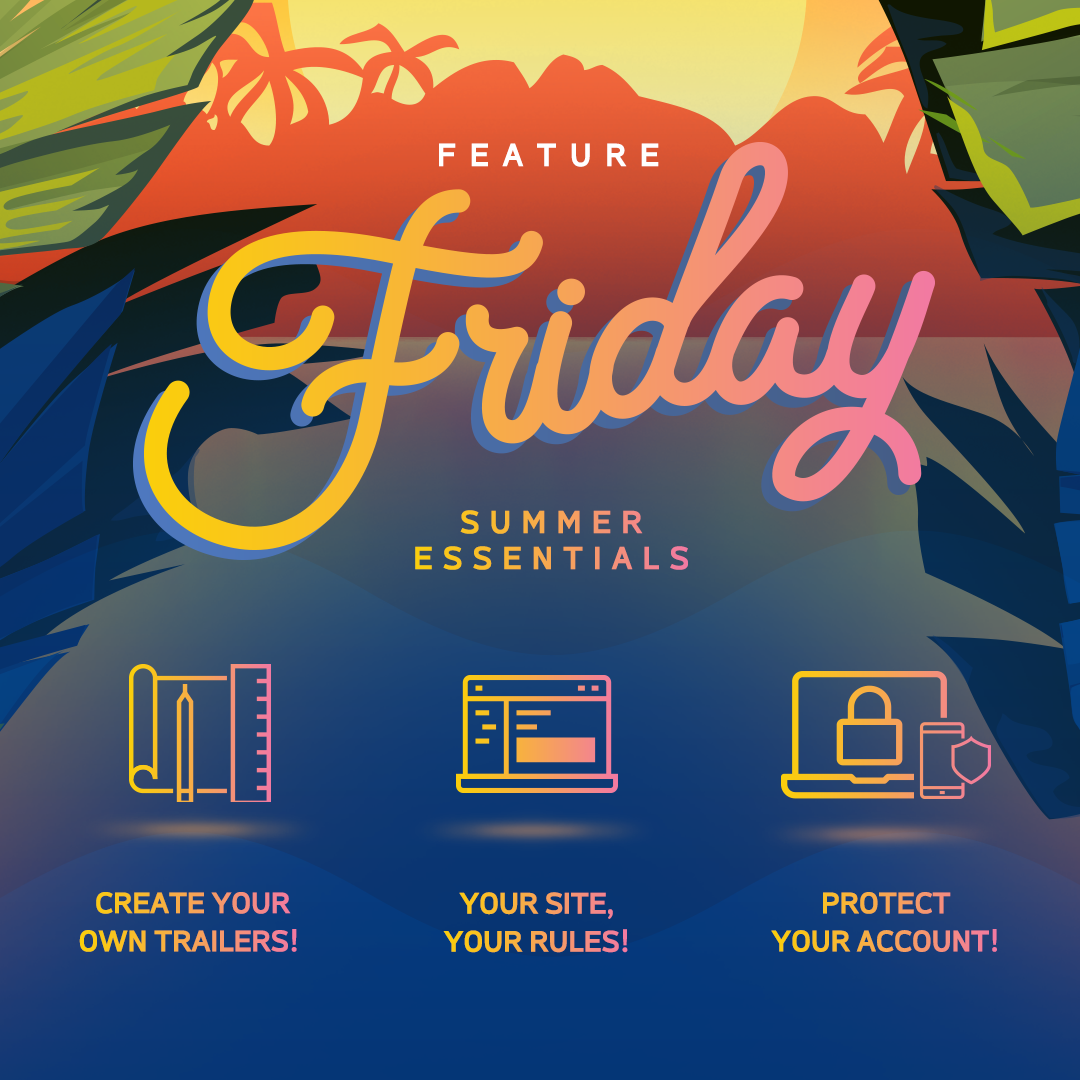 Tagged: